How to Adjust Monitor Settings
For Windows 95.
1. Right click on an empty area. A shortcut menu will appear.
2.Click on "properties." The following box will appear: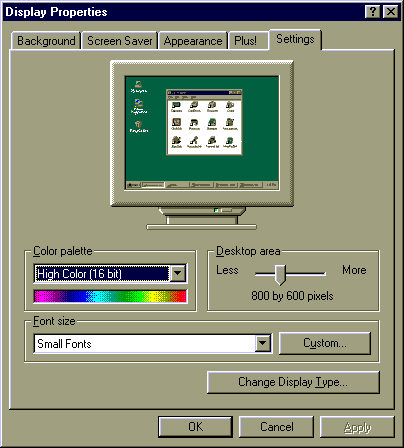 3.Click on the "settings" tab at the top of the box. Change the desktop area to 1024 by 768 (or a similar number of pixels) by clicking and dragging the slide control under the heading "Desktop area".
Select "YES" when it asks if you wish to use the new settings.