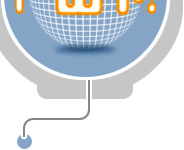 Home


Clients and Projects


Online Courses


Awards and Distinctions


Valerie Landau Bio


Reviews


Press


Webcam Joke


See it, Hear it, Do it: Flash 5


Tutorial Demo


Table of Contents


Editorial Review


Customer Reviews



For immediate release:
Media Contact: nina@roundworldmedia.com
California Virtual Campus, Launches "Developing an Effective Online Course"

California Virtual Campus launched a free Web based course, "Developing an Effective Online Course", to serve as a training experience for community college faculty. The course author, Valerie Landau, asks, "If thinking about thinking is called Metacognition, what should developing a course on developing a course be called?"
But before anyone has come up with a good answer, the innovative class has been adopted at three California community colleges in 2001-2002. This course captures the pedagogical imagination because it is based on the premise that online education is assignment driven. The teacher (who is the student of this course) must first begin with the assignment and work backward to the readings and lessons,
While functioning as a virtual classroom, Landau's class has real world course goals. Each student (who is also a teacher) will produce a course proposal with goals and objectives, and one completed instruction module that will have undergone formative evaluation. An easy to use Curriculum Wizard organizes the step-by-step course development process into the complete online course proposal on the Web.
Martha Mills, director of California Virtual Campus said, "What is really exciting about the Curriculum Wizard is that it allows the teachers to focus on the pedagogy, not the technology, by automatically converting their assignments to html. Valerie Landau designed the course to be easily customized and portable to any learning management system."
"Developing an Effective Online Course" will be offered in the fall at Cabrillo College, and in Spring 2002 at Ohlone and Chabot Colleges. To view the course, go to www.roundworldmedia.com. To learn more about California Virtual Campus, go to www.cvcl.org.