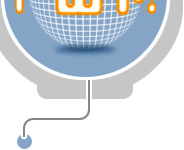 Home


Clients and Projects


Online Courses


Awards and Distinctions


Valerie Landau Bio


Press


Webcam Joke


See it, Hear it, Do it: Flash 5


Tutorial Demo


Table of Contents


Editorial Review


Customer Reviews



For immediate release:
Media Contact: nina@roundworldmedia.com
New Product, A Flash 5 Tutorial: See it, Hear it, Do It: Flash 5
Round World Media announces it's new product: a tutorial that teaches the basics of Macromedia's Flash 5, a software program used to animate Web sites. The tutorial, "See It, Hear It, Do It: Flash 5" is now available on the Web and on CD-ROM. In its first two weeks, it received five stars from customer reviewers on Amazon.com.
"See It, Hear It, Do It: Flash 5" proves to be successful with people who want to learn animation, sound, interactivity, and navigational buttons. Multimedia instructors and corporate trainers find it useful for "Introduction to Flash" classes, because it's use of humor brings excitement into the classroom. A demo of the product can be viewed online at http://www.roundworldmedia.com.
The Flash 5 tutorial is also bundled by Peach Pit Press with its Flash 5 textbooks.
When Round World Media's founder, Valerie Landau, was teaching Macromedia's Web animation program Flash, she felt frustrated by the available training materials. She decided it was time to develop an effective product and so she did.
She developed a self-paced tutorial with animation and narration to guide students through the creation of a humorous interactive egreeting. On one side of the screen users watch and listen to the animated tutorial, while other side, they work in Flash 5. She explains, "I call this approach "See It! Hear It! Do It!" Students get the benefit of a personalized demonstration and they follow along at their own pace. At the end of the project they have a portfolio piece they can publish or send. It incorporates a multi-sensory approach to suit multiple learning styles."
Landau, said "One of the problems I found as a teacher, with a lot of the Flash tutorials was that while they demonstrated how to use a variety of tools and functions of Flash 5; they didn't show how to use those tools and function in a context. As a result, students didn't know how to create a project. Our tutorial is project-based so students learn how to use Flash 5 to create a product. In pedagogical terms the tutorial brings together constructivist theory with 'real world' experience."

"I was tired of the bossy sounding narrations often used in training tutorials. We cast a supportive and popular comedian, Derique to do the narration. The beta testers said it felt like an experienced friend was showing them how to create an egreeting card."
Round World Media, also offers another project-based online class "Designing an Effective Online Course", The class was developed with California Virtual Campus and helps set "best practices" standards for colleges and universities in California. This course will be taught on three California campuses in 2001-02. It can be viewed at:
http://www.roundworldmedia.com./cvc

End